1) Are you starting out, trying to figure out how to start designing? Have you been modifying and creating your own patterns? Do you see a new pattern on Ravelry and think "I could have designed that"?
Of course, you could have designed that. But that's what the difference between a designer and where you are now...they did the work to put that pattern out there.
Ready to get those design ideas out of your head and on paper so you can share it with other knitters to enjoy? Stop Googling and searching on Ravelry...wasting time. Stop dreaming.
Get the EXACT steps you need to go from aspiring to the idea to finished samples and written patterns. Make your next design idea a reality.
Ready to get started?
Get your copy of...
Unlock Your Inner Designer: How to start designing
(
Print
- Amazon.com)
(
PDF
- immediate download)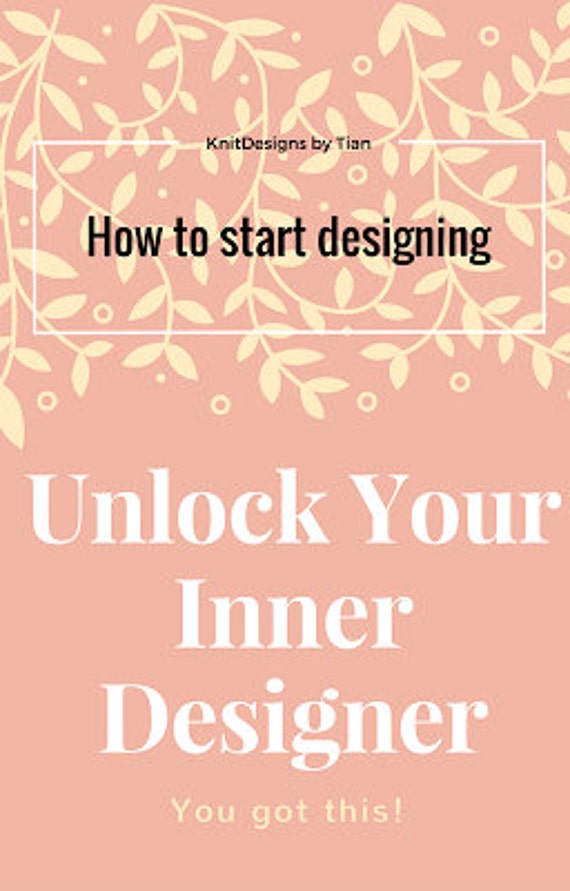 2) Do you have patterns you want to promote to generate consistent sales?
Maybe you've been designing for a while. You have a good collection of patterns under your belt, either from self-publishing or third party publication, or a mix of the both. Now you're looking to take that next step to gain more visibility. You are trying to figure out how to promote your designs without feeling sleazy and salesy. You are confused about how to market your design business to generate more pattern sales... consistently.
"I haven't sold a knit pattern in 6-months. Help!"
It's one thing to get a few sales when you launch your new pattern because it's on Ravelry's "recently added pattern" list. It gets a lot of natural views. But what do you do a week or months later when that pattern is way down on the list and no longer getting those views of knitters looking for new patterns?
Get your copy of...
Pattern Launch Plan
: Sell more patterns consistently without being sleazy
(
Print
- Amazon.com)
Wherever you are on this journey, your dreams can become a reality. Just one stitch at a time.
The Pattern Launch Plan walks you through easy and practical marketing strategies from before you hit publish - to build anticipation so that when the pattern goes live you already have eager knitters ready to buy - all the way to what to do weeks and months and years after you release a pattern to keep making sales.
Unsure if the Pattern Launch Plan is right for you? Check out the FREE guide,

Pattern Launch Plan Roadmap

, before you hit publish on your next knit design.
Until next time...Stitch on
Tian
Until next time...Stitch on!
Tian


*A rising tide lifts all boats*